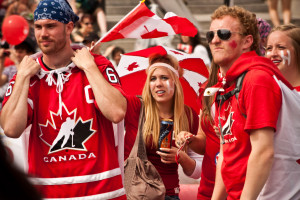 Thanks to those that came out and joined us as we opened the doors for the first time at our inaugural location (91 Murray Street) in the Byward Market.
On Wednesday, July 1st between 10am-5pm Ottawa was welcome to cool off with a complimentary bottle of water and coupons for future service. Services were discounted with $10 haircuts and $5 beard trims which were a great hit!
There was an opportunity to meet our barbers and staff, tour the shop, and check out all we have to offer while Canada Day coverage played on our big screen TV.
We saw a number of new faces, both young and old, male and female. It was great to meet some neighbours and new clients.
Thank you!
[tx_divider size="24″]