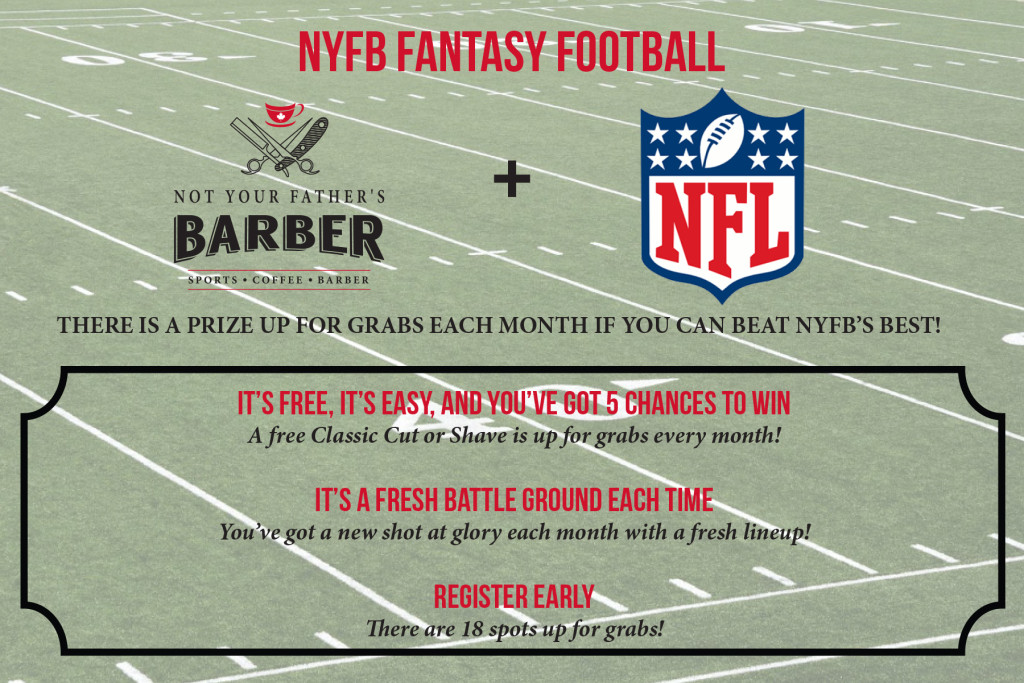 Alright all you Arm Chair QB's, General Manager Wannabees and just plain NFL fanatics! The first annual Not Your Father's Barber Fan Duel NFL Fantasy League is here!
It's simple. Click on the button below, set up your account, pick your players and you're ready to go!
Pick your players based on the matchups…score the most points and you win a free service here at the barbershop. It's just that easy! And the best part? It's a brand new lineup each month!
Use the stats or just go on your gut! Your strategy is your own but at the end of the week bragging rights will belong to only one!  Bring your "A" game, bring your smack talk and let's have some fun!
[tx_calltoact button_text="NYFB NFL Fan Duel" url="https://www.fanduel.com/entry/323220522?invitedby=zahermmg&cnl=ga"]Join our fantasy league[/tx_calltoact]